In Building

Server Solutions
There are many factors that must be considered when deciding if an on premise or Cloud Hosted server solution is the right fit for your business. CBS is here to help you confidently make that decision.
No matter which method you decide to go with, our on premise and cloud server solutions all feature.
Ease of access
Data Security
Maintenance Services
Optimal Performance
HelpDesk Support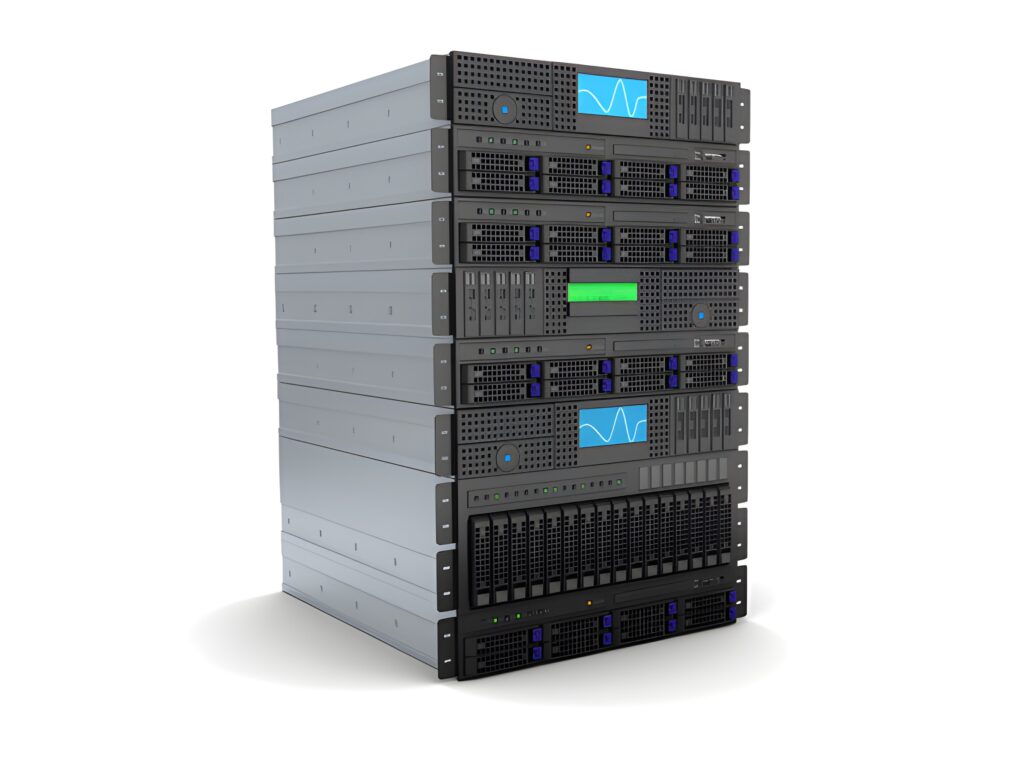 With so many potential savings on equipment costs, maintenance, and updates, it's no wonder that more and more business are moving to the cloud.
We can help you to determine if that is the right choice for your business. The CBS Cloud Hosting Datacenter, hosted strictly in Canada, delivers everything your business needs to operate from the cloud.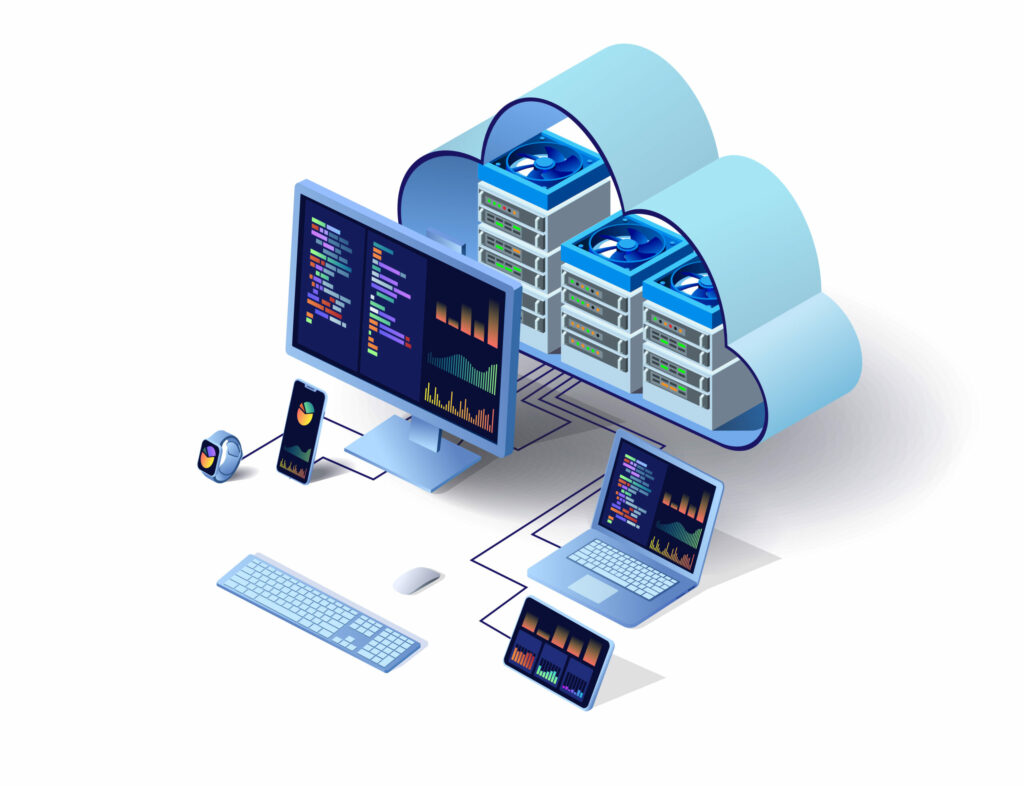 Advantages of CBS

Server Solutions
No business can afford to ignore disaster recovery and data security. 
Whether it's a CBS on-premise server or CBS cloud server solution, we keep you protected.
Some of our core server standards include:
Terminal Server enables easy access from anywhere. Connect in building or seamlessly work remotely, from home or on vacation.
Working from the same interface no matter where you connect from.
Consolidate hardware and software to enable high-performance, cost-effective, and future-proof with easily scalability.
With up to 99.9% uptime, your apps and data are always available to you. High availability means increased productivity for everyone.
Our built-in disaster recovery helps protect against things like ransomware and minimizes risk with backups in multiple locations; on-premises and in the cloud.
Centralized antivirus and malware protection for all devices and users, always kept up to date.
Safe and secure permission-based login allows full control of what apps and data staff have access to.
Terminal server allows for a single point of contact for support. Our HelpDesk becomes your on-site IT person, but at half the cost!
Support available 24/7/364.
We remotely support you as if we were in the building.
High availability for business applications and data!
A ThinClient is our standard computer workstation for most users. It connects to the server and uses a standard keyboard, mouse, and monitor.
Since they don't age like a traditional computer, a five-year-old ThinClient still makes a strong workstation.
---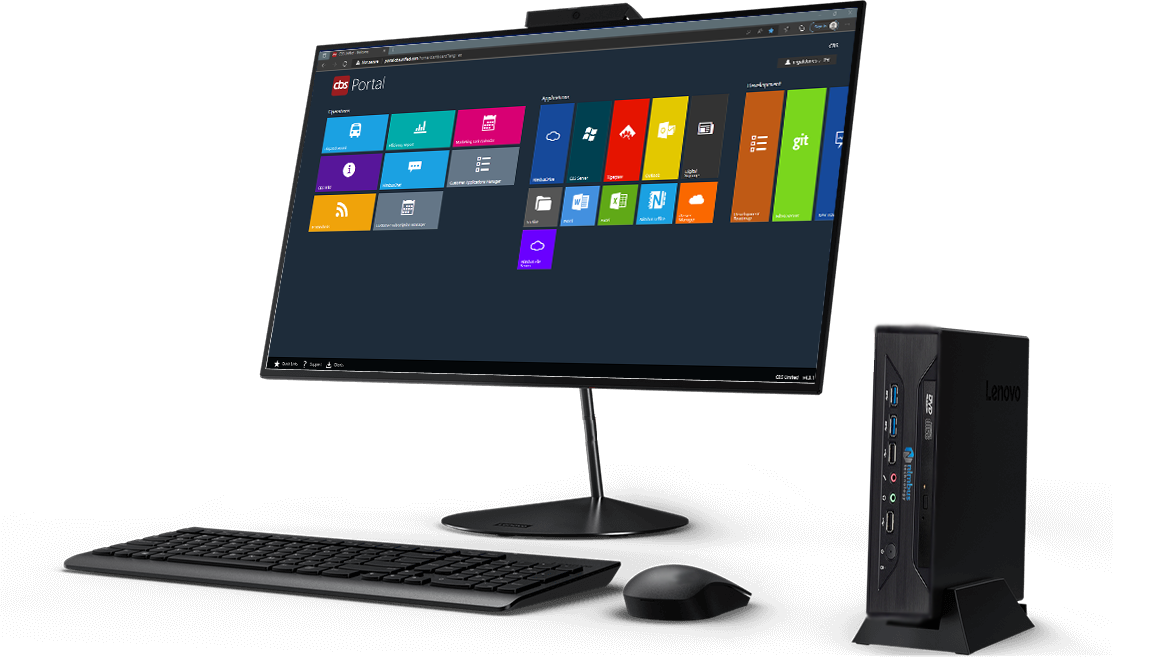 A fully featured workstation, comes in the same form factor as a ThinClient but has more processing power. It is designed for power users, and offers a step-up in both performance and productivity.
Available with single or dual monitor configurations.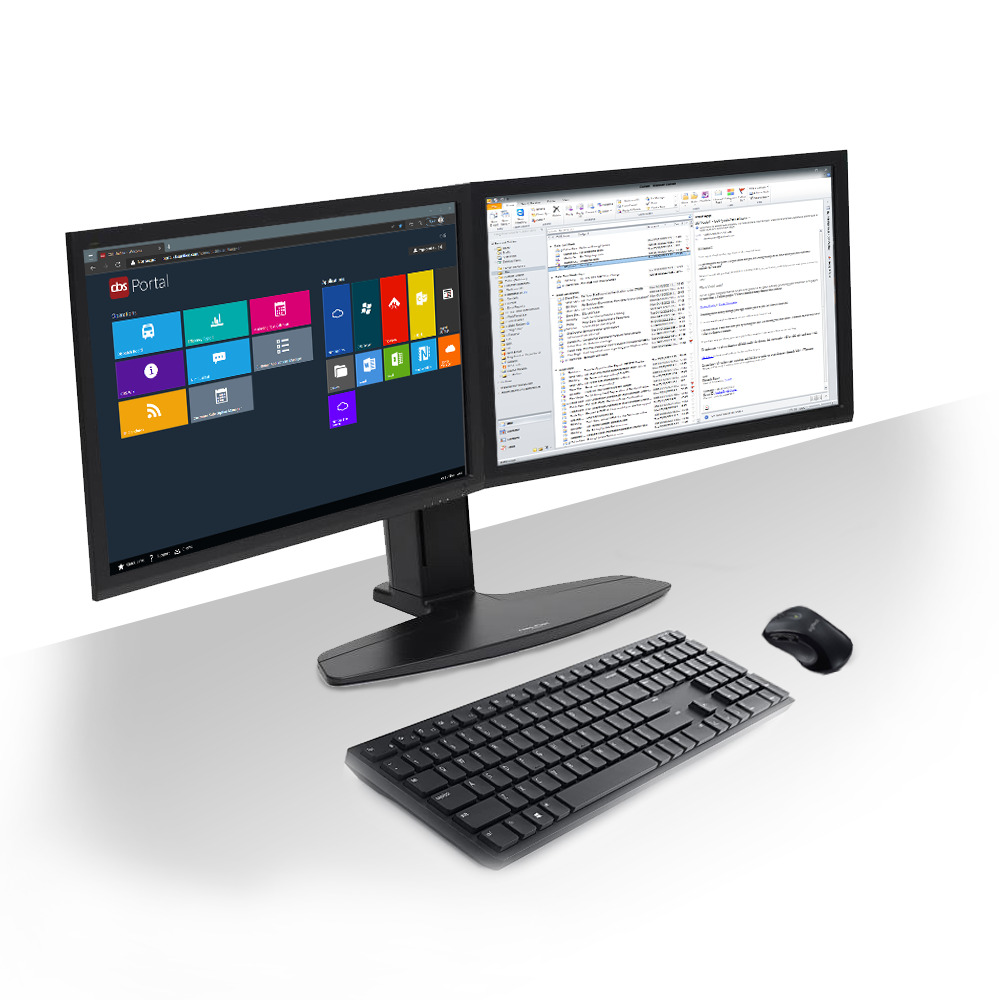 Our highest quality workstation delivers even more processing power for improved productivity and multitasking.
Supports your choice of display configuration: 2 or 3 displays, or try our latest ultrawide display!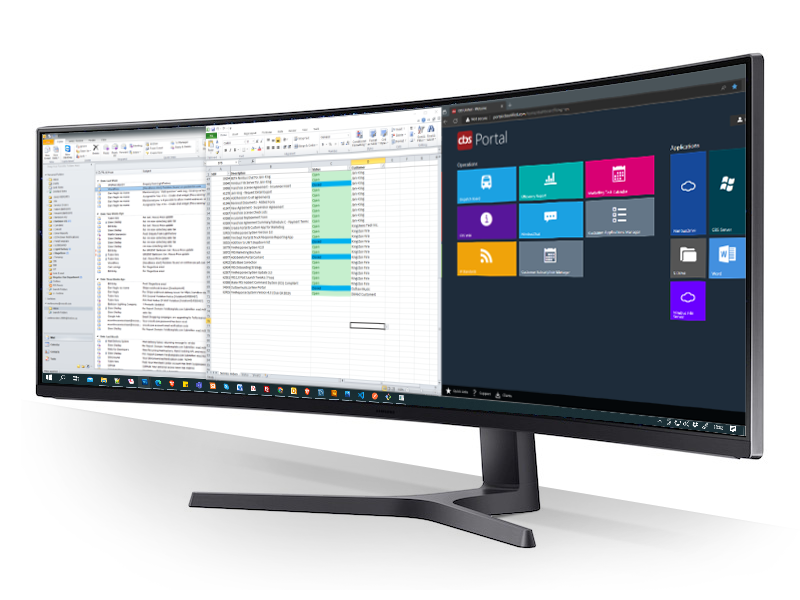 CBS partners with Lenovo, Microsoft, and Dell to bring you the best products and warranty. We do more than just sell you an off-the-shelf device.
If you require a Microsoft Surface or laptop for your workstation, we ensure that it operates seamlessly within your business environment, no matter where you're working from.
---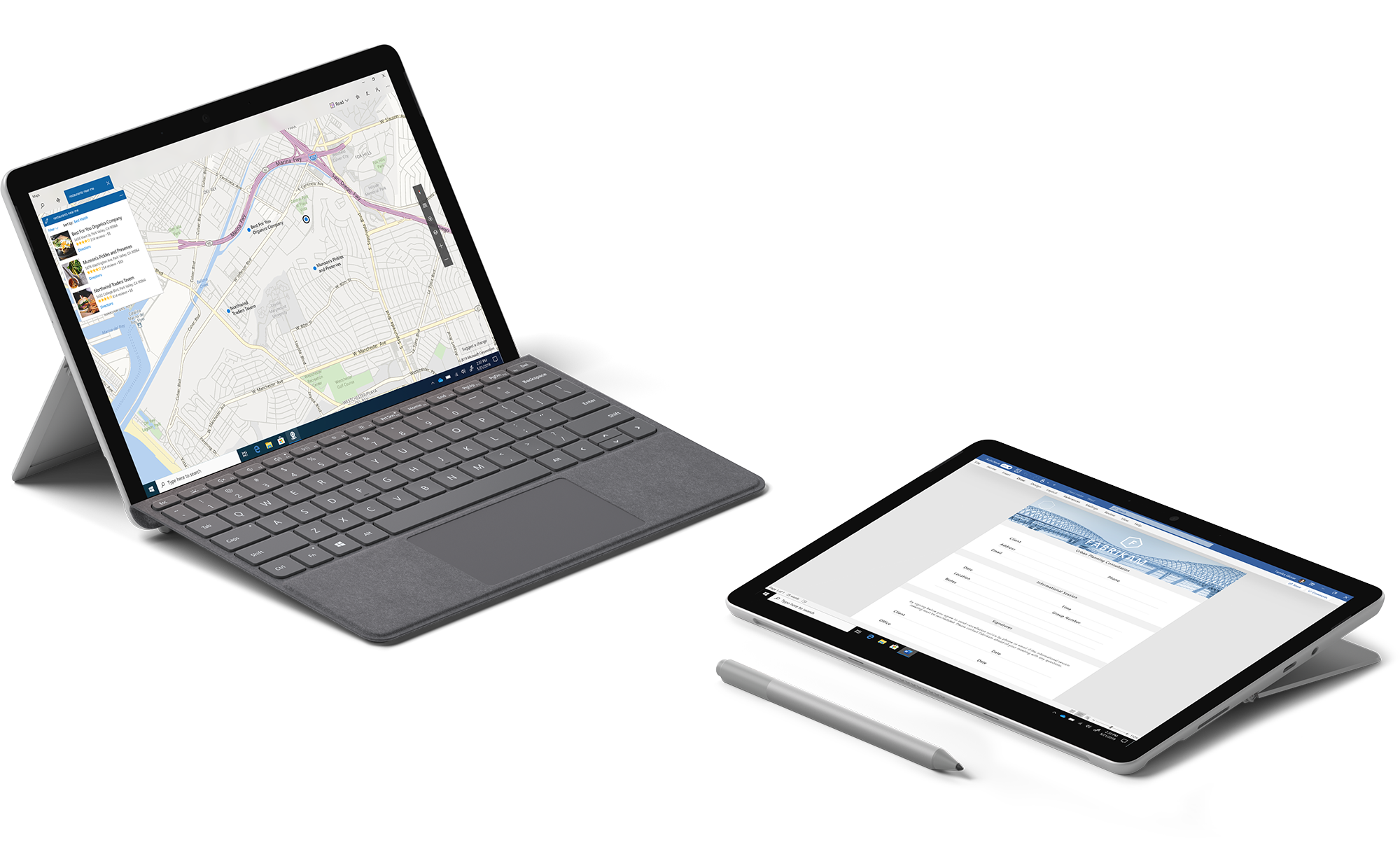 ---
Point of Sale (POS) Systems are a mix of software and hardware designed to help you run your business. From ordering and managing inventory to processing transactions, managing customers and staff, the point of sale is the central hub that helps grow your business.
Having an efficient POS system can go a long way in making sure that all your operations are running smoothly.
---
---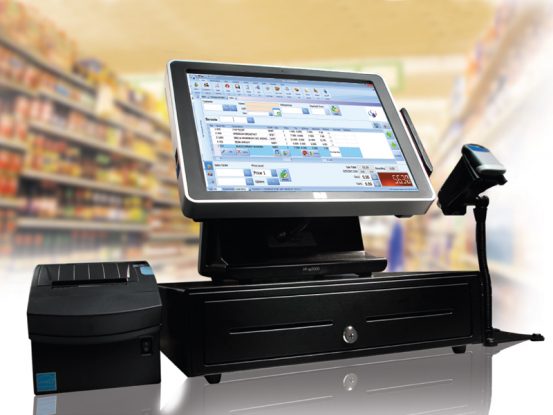 CBS Mobile Workstations provide the computing power you need, where you want it.
Move around with a simple push, use a scanner at any time, and keep important items on-hand with extra storage space.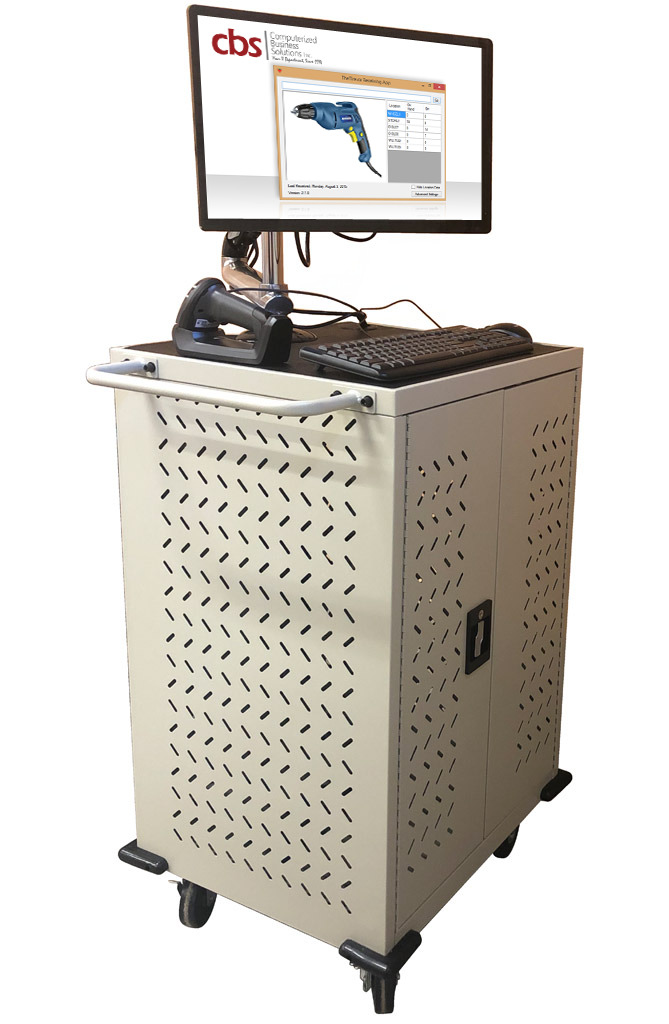 ---
CBS Receiving Workstation and Application not only improve your workflow, but will also increase efficiency when receiving product.

At a quick glance, your staff can see how to route product, either to the floor or warehouse, right away. Bin capacity and fill is easily seen, so double-handling a product doesn't happen.
---
---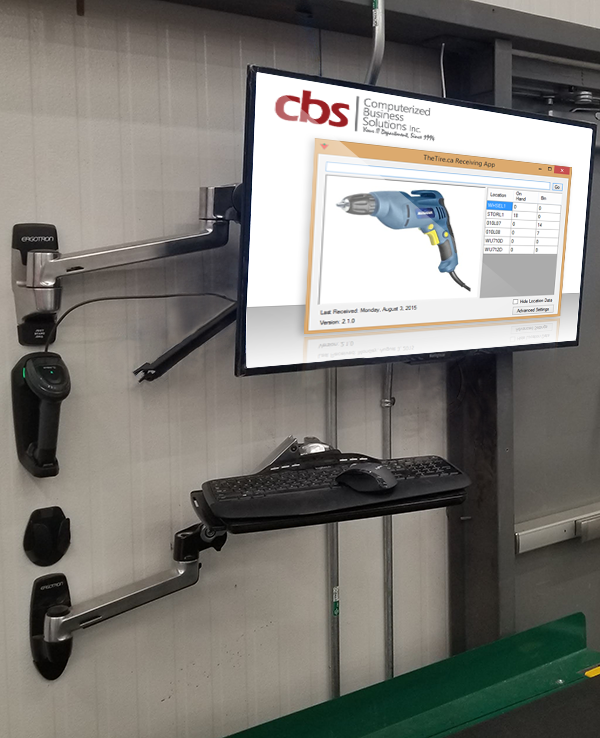 We offer a range of scanning and mobile devices, suitable for retail, warehouse, and healthcare environments.
Hands-Free Scanners

Wireless Scanners

In-Counter Scanners

Hand-Held Mobile

Computers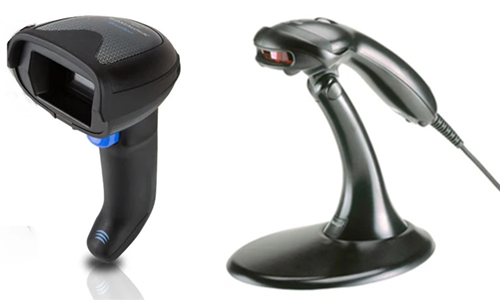 Print, copy, fax and scan with Xerox multi-function machines.
CBS offers a range of supplies for all makes of printers and copiers.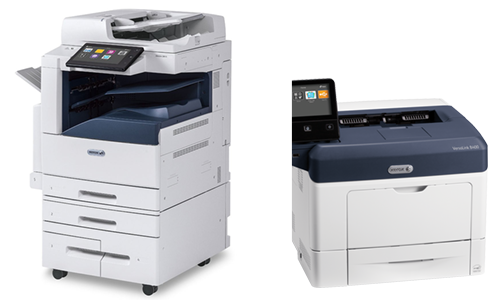 Software & Operating Systems
CBS partners with global leaders in software to provide you with...
Flexible, efficient service delivery
Excellent security & backups
Strong product integration
Low total cost of ownership
We use Microsoft software solutions wherever possible. If desired, we can incorporate other systems such as Linux and macOS in your environment.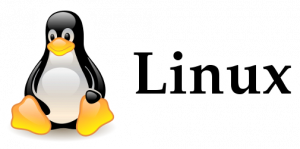 Industry-Specific Software
CBS systems support a variety of software options for specific industries:
Telus Health
Accuro EMR
Syspro
Costar
Let us know what software works best for your business!