Break free from the PC, our custom-designed web applications are accessed through any web browser. Work with us to develop systems that allow you to work smarter, not harder, and guarantee increased productivity and work efficiency.
It's 2023, and everyone has an iOS or Android device in their pocket. Let us bring your business into the 21st century with custom mobile applications.
Native Android and Apple iOS application development tailored to meet any needs of your business.
We customize the mobile experience to meet your needs and provide optimal user experience and ease of use.
From custom windows applications to complex system integration, tying multiple systems together though a single application interface, if you can dream it, we can likely build it.
Many of our custom applications tie directly into our CBS Business Portal or Native Mobile Apps, providing endless possibilities to build upon your existing data and infrastructure.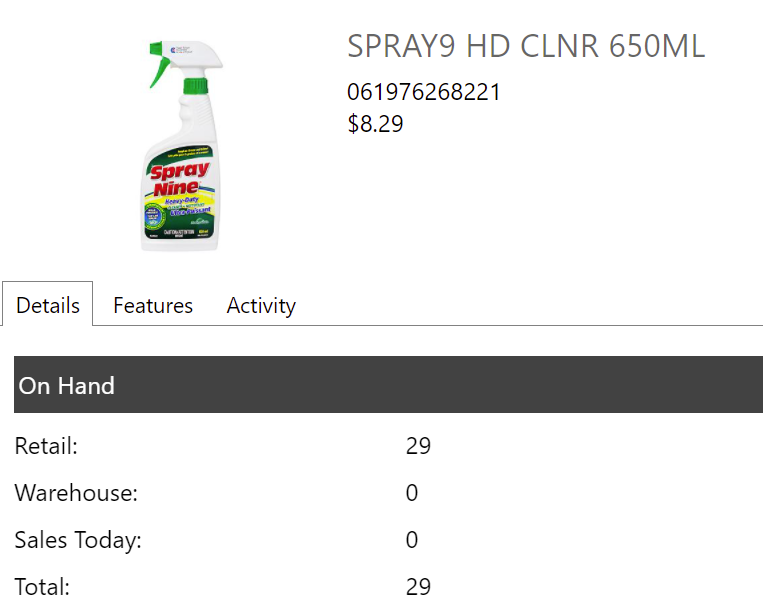 This staff-facing app connects to your inventory systems to display key product information, search for related products, and more.
Provide staff with full or limited access through your secure Business Portal. A customer-facing version of Product Inquiry is also available for in-store kiosks.
Customized web application and native Android and iOS applications.
The goal of this system is to eliminate the need for paper work, manage the entire process digitally, provide easily generate reports, and manage who has access to specific information.
It's designed to manage areas such as:
Incidents, Training, Meetings, Events
Members and equipment
Fleets and equipment
Maintenance and repairs
Reporting
And a lot more!
Members use the iOS or Android apps to efficiently enter and view all the required details.
---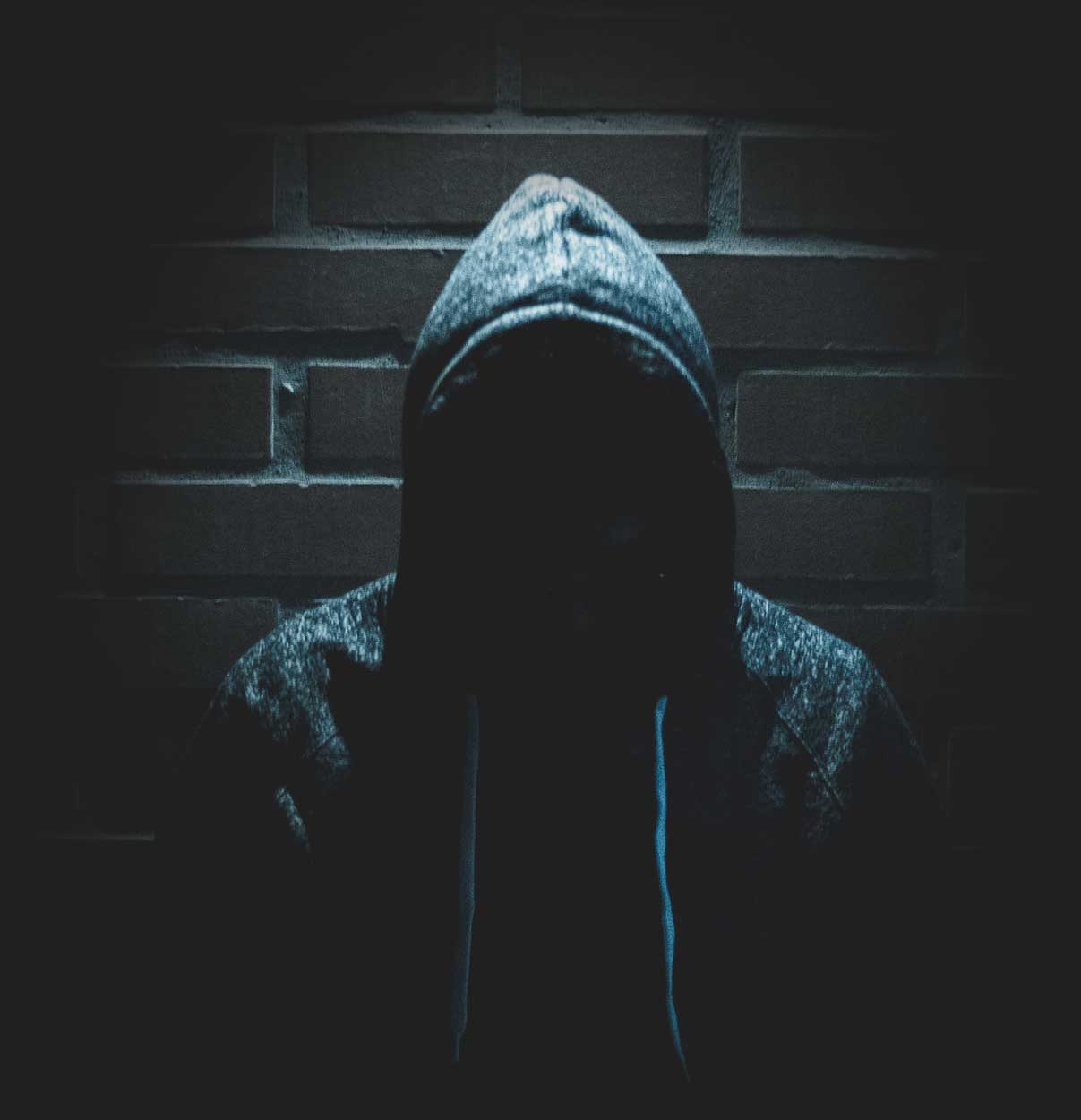 In the world of renting out equipment or other property, fraud and theft are big issues which are not easily fought. We developed a reporting and alert system that has proven effective in preventing fraud and theft, and locating stolen equipment.
Our system enables the world-wide network of professional rental companies to list missing/stolen equipment, share information about how thefts are occurring, gain intelligence about potential new customers, and report and receive information on questionable customers.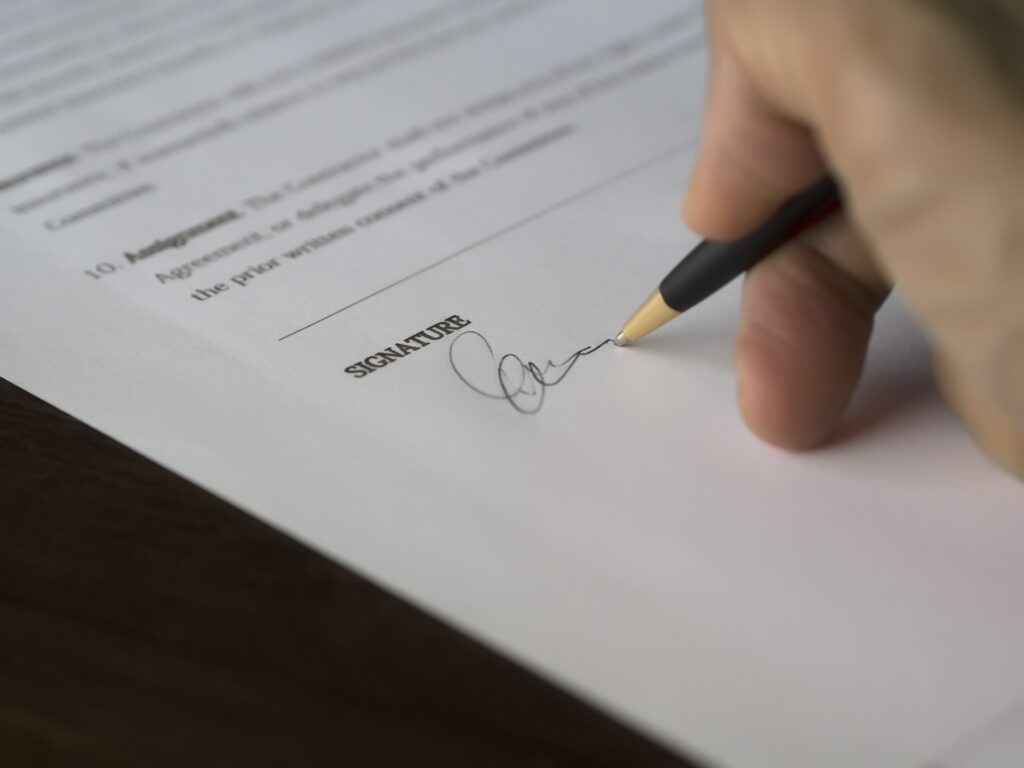 Many organizations have large contracts and agreements that are established between two parties, between owners and operators.
Our Agreement Writer application manages that entire process. Template contracts and agreements are set up within the system, and key areas unique to each party are populated and merged to create a professional legally binding contract or agreement. Easily accessible to update, share and print.
All of this is created and maintained within our Business Portal and native mobile apps.
Professional Business Portal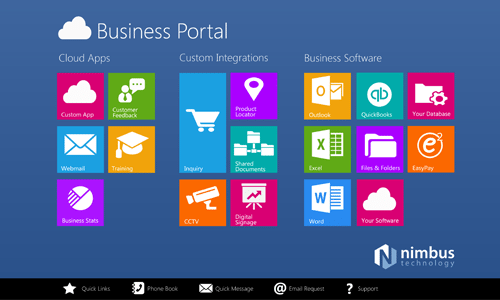 Your Business Portal is the central access point for all your cloud services, integrated local apps, and custom applications.
Brand with your logo
Secure staff logins
Company hierarchy
On-premise systems integration
Custom applications
At its simplest level, the Portal is a central access point for your existing Cloud services, plus the core applications that come with the Portal. These include Quick Message, Files & Folders manager, Accounts, and Agreement Writer.
We've worked hard to enhance our customers' on-premise systems with useful applications such as Inquiry, Product Locator, Digital Signage content management and CCTV camera access. If you have an idea for more ways to enhance your systems, just let us know!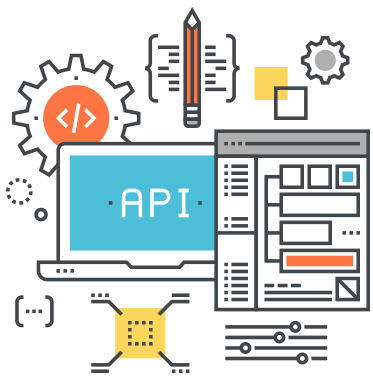 Microsoft Terminal Server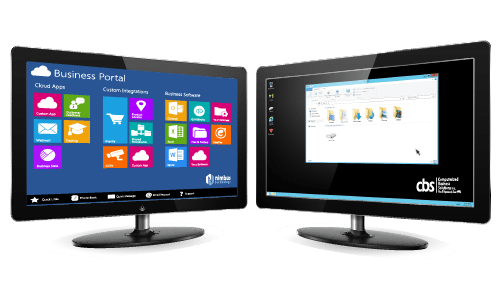 Microsoft Terminal Server is our classic centralized computing server option, plus all the added benefits of the Nimbus Business Portal.
With this option, you get everything from the Online Portal, plus:
Classic Microsoft desktop environment
Microsoft Office suite
Other customer-owned software
Legacy apps
Server redundancy, security, and in-building back-ups
Our goal is to create tools that are practical, easy to use, and accessible on any device. We believe that any task can be made easier if you have the right tools for the job. Our development team is always interested in your ideas for how to improve productivity within your organization.
Here are just a few of the many possibilities:
For Field Staff: Mobile apps for access to service orders and business software
For Retail: Rain cheque management
For Franchises: Contract generator to manage new contract creation
Looking for a custom app?
Enter your info and we'll get back to you.