Computing
We understand your need for computing systems that work. Period. Our team goes above and beyond to ensure that CBS devices and software integrate seamlessly, working together like a well-oiled machine.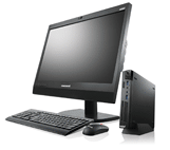 ThinClients: A ThinClient is the minimum requirement for every workstation. It connects to the server and uses a standard keyboard, mouse and monitor. Since they don't age like PC's, a 5 year old ThinClient still makes a strong workstation.

CEO Desktop: Our highest quality workstation delivers two or three displays and more processing power for improved productivity and flexibility.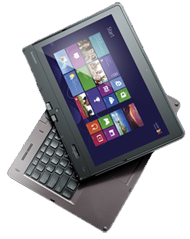 CBS partners with Lenovo and Dell to bring you the best products and warranty.
If a PC, laptop, or tablet is required for your workstation, we ensure that it operates seamlessly with your business environment.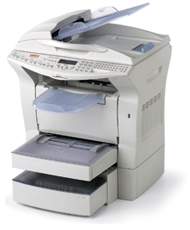 Print, copy, fax and scan with Xerox and OKI Data multi-function machines.
CBS also sells a range of supplies for all makes of printers and copiers.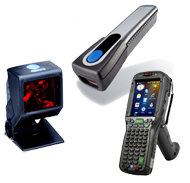 We offer a range of scanning and mobile devices, suitable for retail, warehouse, and healthcare environments.
Hands-Free Scanners
Wireless Scanners
In-Counter Scanners
Handheld Mobile Computers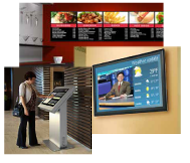 We provide multiple options for your digital signage needs:
Audio-Visual Displays
Video Walls and Modular Displays
Ultra-Thin Video Display Mounts
Sleek & Stylish Kiosks
All-Weather Outdoor Displays
Professional Quality Projectors and Screens
Update your display content from any computer with our easy to use media management app in the Business Portal.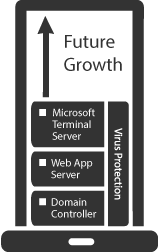 Centralized Computing: In a nutshell, one central Terminal Server hosts all of your different workstations. This allows you to log in to your personal desktop and access your programs and files from any workstation, in the office or at home.
Because all software and data are stored on the Terminal Server, your software only needs to be installed once. Access and security decisions are then made centrally by management for each user.
Virtualization: Using VMware products, we run multiple servers as "virtual machines" all on the same hardware. This cuts energy expenses as well as time required for software updates and management. As your business and its needs grow, we can add more VM's to the same box.
If your business needs its own on-premise data centre, having CBS as your IT department gives you:
Custom engineering for new installations
Support for upgrades and transitions
Maintenance services
Administrative services
HelpDesk support